Hi everyone! Today I want to share with you my must have items for school. You do not necessarily bring all these stuff but I would strongly recommend that you do! Let me explain to you whyyyyy :) 

1.  Folders

You want to have folders that hold your lecture notes, assignments, class notices etc., if not , it is highly possible that you would lose your papers or give them wrinkles. The best way to organise your papers is to get another box file that is categorized, so that you can insert your papers accordingly while getting home. Doing that every night will help you store your papers better and avoid missing anything!

2. Agenda / Daily Planner

This is really essential for me. I highly recommend an agenda to bring along with you, whether is it a small and handy one or larger ones that allow you to look at your daily planning. A way of organizing your agenda is to use color codes for different items, say Red for tests & assignments, Green for holidays, Blue for school events, purple for other social /out-of-school activities. This could help you with planning your work when you can have an overall idea of your week schedule by a quick glance through the page.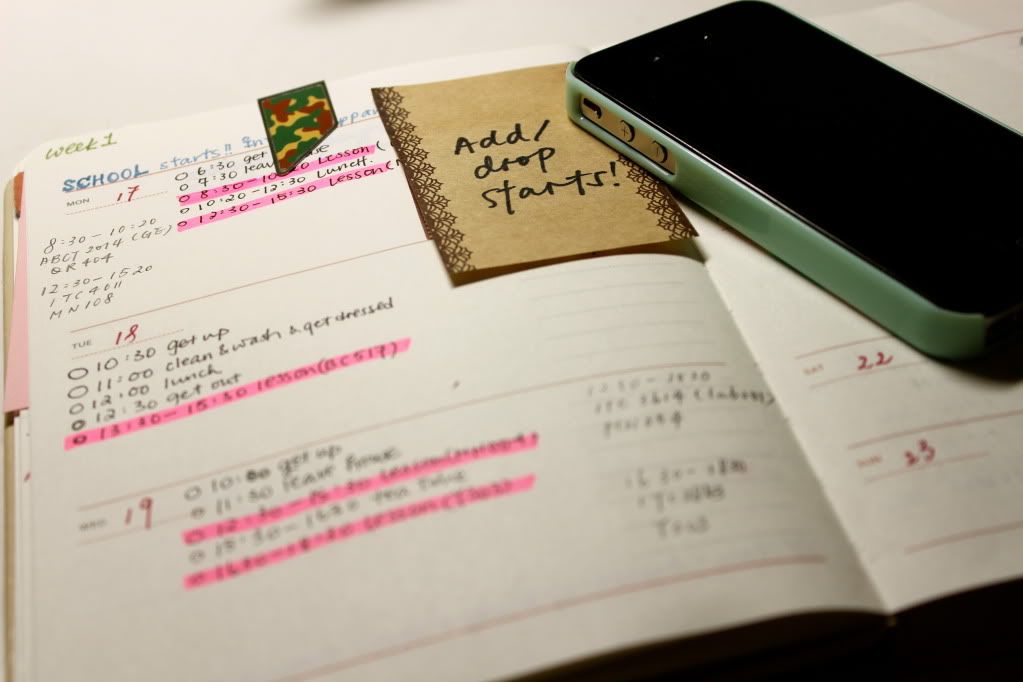 3. Post-its / temporary stickers

You want to prepare some post-its for reminders, points-to-note, important notices etc. You never know when you need them! You can stick them everywhere, on your handouts where you find some areas important / must revise for exams, or on your planner telling yourself deadlines and special events. Trust me, they are kind of helpful in some ways! It is best to put them into a small pouch.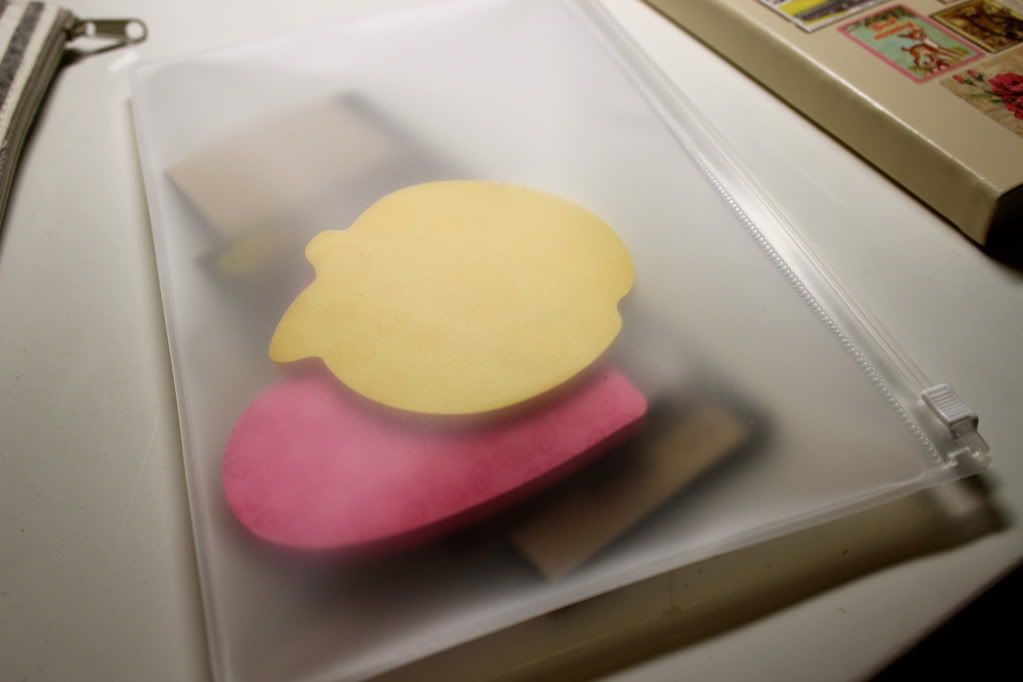 4. Pen Case / Holder

You want to have a pen holder big enough to hold several things : Pens, Pencils, Ruler, Rubber, Correction Fluid/tape and highlighters. If you are a lazy person you might just want to carry with you a pen, but for me, I love highlighting notes, again in color codes, to define which are important points and which are for other purposes.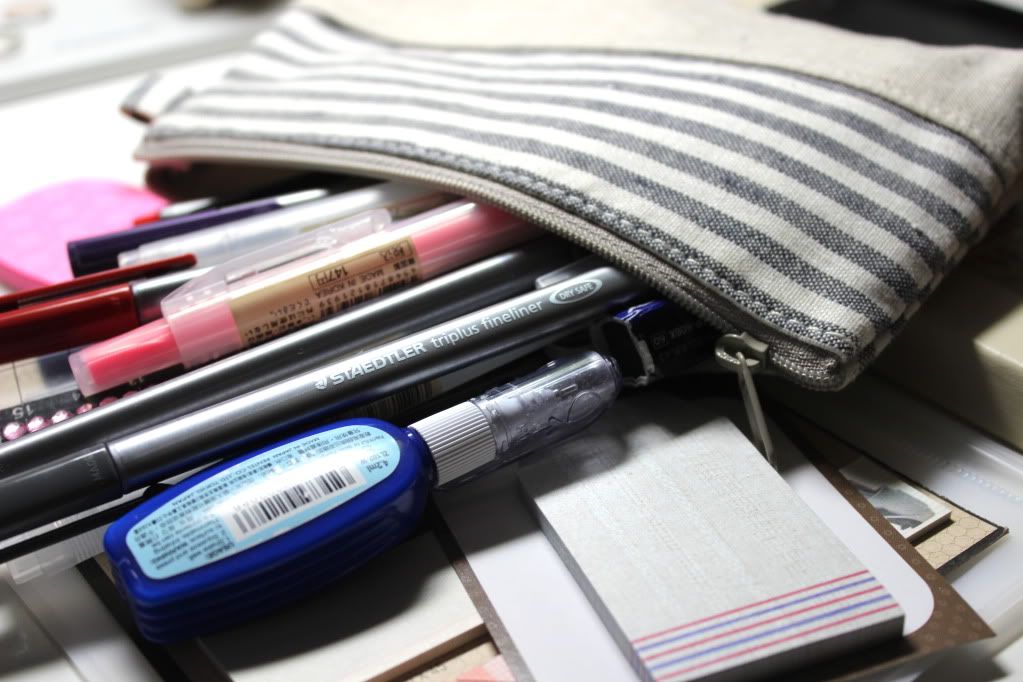 5. Your phone with planner apps 

This is again optional. I realized that there are lots of planner/ organizer apps available at the app markets for smart phones, which I really recommend downloading just to backup your schedule. I recently downloaded an app "CalenMob" which allows me to enter my personal schedule for every day and check it out by viewing monthly, weekly or daily. I think it is really nice and I found it quite user-friendly. In my opinion, I love to  input my daily schedule into my phone so that I can do quick checks if my planner is not with me.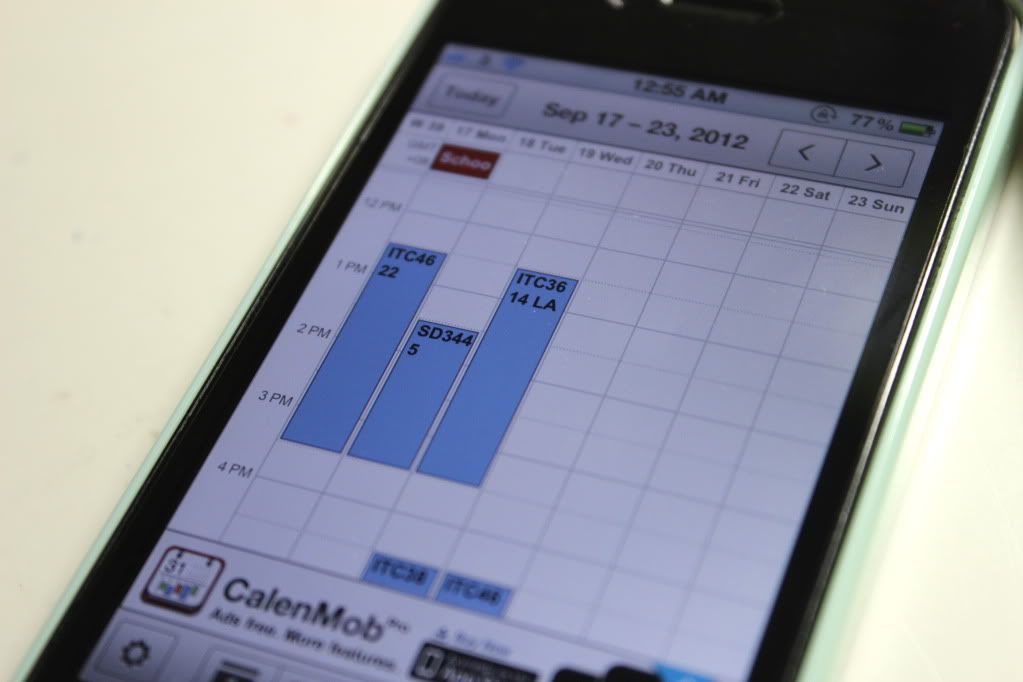 I hope this is helpful as I know that school has already started for some of you. Anyways, enjoy school when you still have the chance to study! Good luck in projects and exams!!!! 

xoxo,